A Guide To Three Resorts Near Hanoi For Summer Escape
The best way to escape from the summer heat is to retreat in a resort with stunning natural surroundings and extraordinary experiences. If you are based in Hanoi now, you can consider the three resorts below for your next vacation.
1. Melia Ba Vi Mountain Retreat
Perhaps the nearest mountain resort to Hanoi, just outside the outskirts, Melia Ba Vi Mountain Retreat becomes a favorite destination for groups of friends and families to flock to on the weekends. The resort features charming French colonial architecture fusing traditional Vietnamese touches.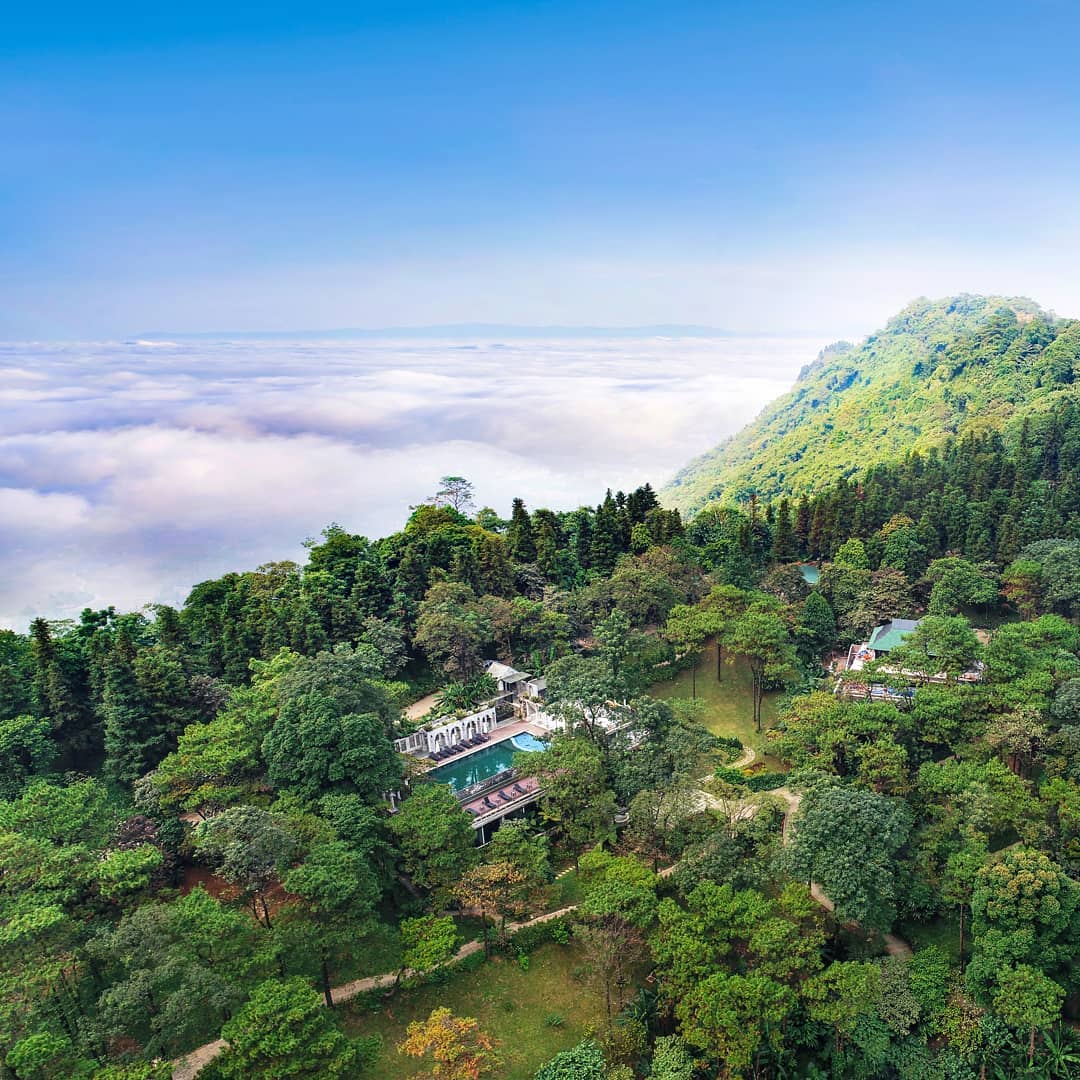 All villas have a majestic view of the mountains and the gardens. Here you will be embraced by nature and a fresh atmosphere. Thanks to the proximity of Ba Vi National Park, you can enjoy activities like camping and trekking in the forest. During the day, the best experience would be immersed in the cool water of the infinity pool amidst the pine forest. 
2. Topas Ecolodge
Set amid green valleys and mighty mountain ranges, Topas Ecolodge is definitely a fantastic place to cool down. The resort is located in Muong Hoa Valley, 15km from Sapa Town. It is home to 41 bungalows modeled after locals' rustic houses with thatched roofs and white granite walls. Each bungalow is set separately in serenity and has a panoramic view of the mountains.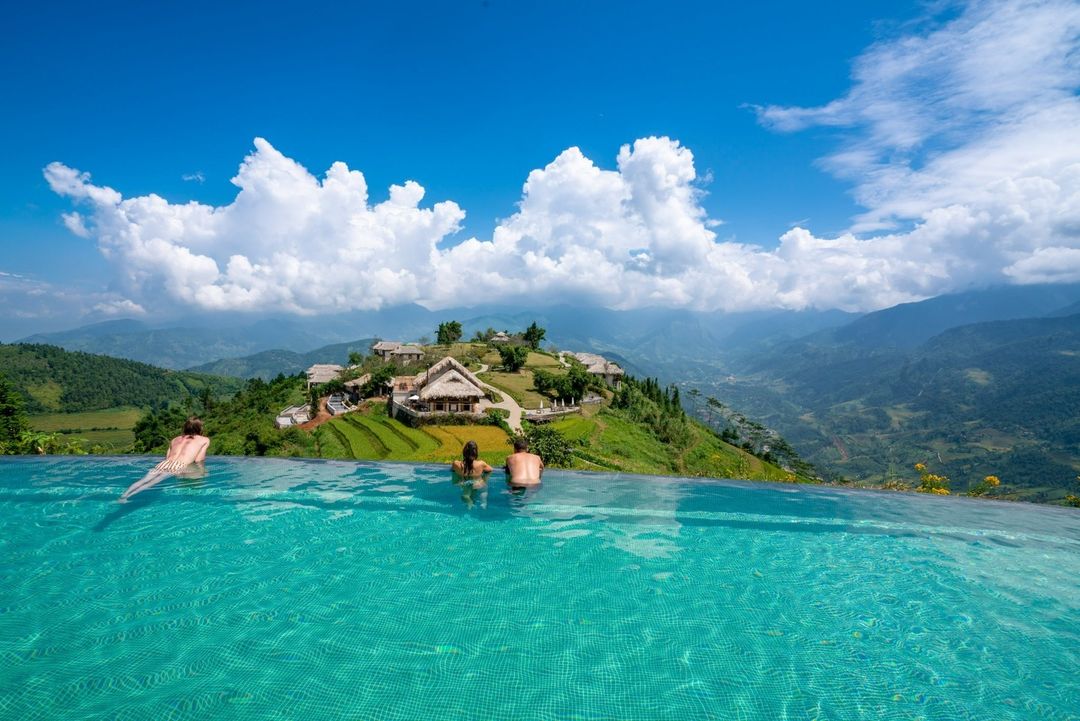 The highlight of the resort is a large infinity swimming pool, 900m above sea level. The pool is kept warm all year round. More interestingly, Topas Ecolodge ensures the utmost primitiveness as well as serene feelings for in-house guests since there are no TVs and even WiFi. 
3. Pu Luong Eco Garden
Around 200km from Hanoi, Pu Luong Eco Garden is another attractive retreat destination for tourists looking for a place to unwind but do not want to travel a far distance. The resort is nestled into verdant greenery in the central of Pu Luong Nature Reserve, Thanh Hoa Province.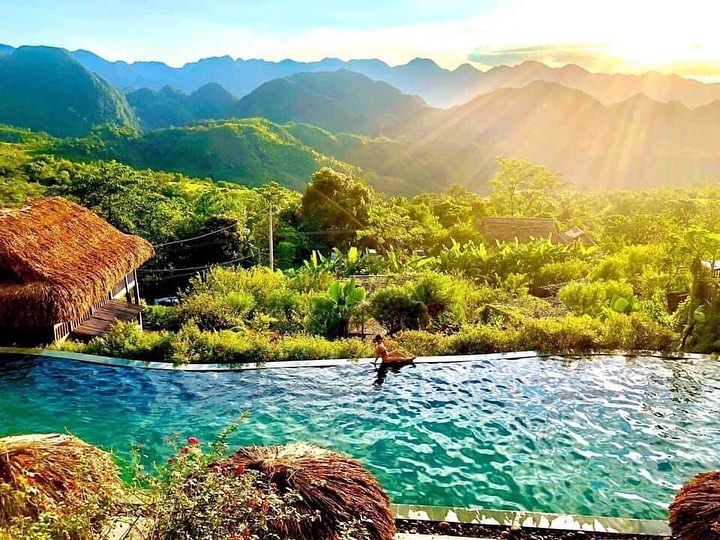 Pu Luong Eco Garden is lesser-known thus remaining pristine and tranquil. The resort is suitable for mid-ranged and high-end tourists, especially families and couples on weekend vacations. What is more, all accommodations are eco-friendly using natural materials. You can enjoy meals in the room and admire beautiful views or take a dip in the infinity pool overlooking the terraced rice fields and Pu Luong Valley.
Recommended resorts in Vietnam