Find your best resorts in Vietnam
Discover and book resorts at exclusive prices
Best selected deals
We only pick the best resorts for your best vacation
Price guaranteed
Enjoy the lowest rates you can find booking online
Experienced staff
Our team are experienced with 10+ years in tourism industry
Enjoy free stuffs
Get free spa vouchers and special promotions on selected resorts
Exclusive deals & offers for corporate clients and group bookings.
Resorts you might like
Special and exclusive offers, only on Vietnam Resorts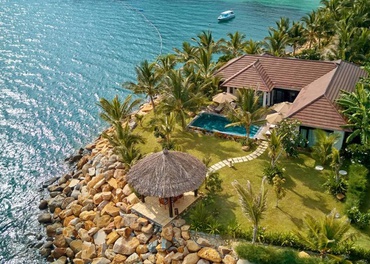 19% OFF
Nha Trang
Beachfront
Airport transfer
Free WiFi
Great deal 2022
Exclusive rates for expats
No booking fees
Booked 5 times in the last 24 hours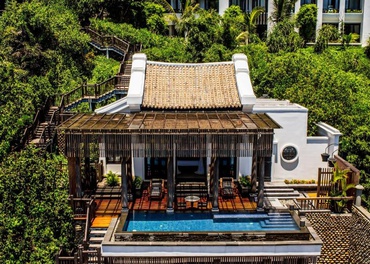 22% OFF
Da Nang
Beachfront
Airport transfer
Swimming pool
Booked 2 times in the last 24 hours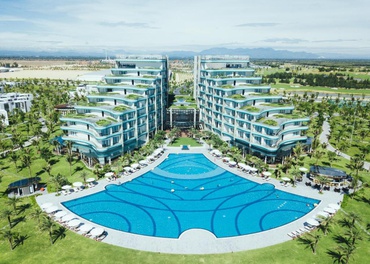 20% OFF
Hoi An
Private beach
Airport transfer
Swimming pool
Booked 5 times in the last 24 hours
Explore beach destinations
Ideal beach destinations for December with an average temperature of 20°C (67.73°F) and fewer days with rain
What our customers say
"Best Western Premier Sonasea Phu Quoc Resort has a beautiful swimming pool, clean comfortable rooms, friendly staff, delicious food."

Pham Thị Bao Anh
Published 1 year, 7 months
"My family went right before Tet, the weather was nice, the guests were empty. The hotel has a beautiful view, the service is very good."

Nam Thu
Published 1 year, 9 months
Browse by resort type

Still need help in deciding your resort?
+84 1900 4530
Hanoi: +84 987 24 6600
Ho Chi Minh City: +84 987 29 0303
Ask us now
Get inspiration for your next stay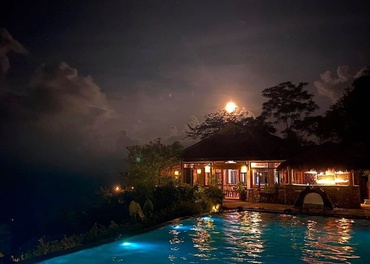 07 Jul 2022
The best way to escape from the summer heat is to retreat in a resort with stunning natural surroundings and extraordinary experiences. If you are based in Hanoi now, you can consider the three resorts below for your next vacation.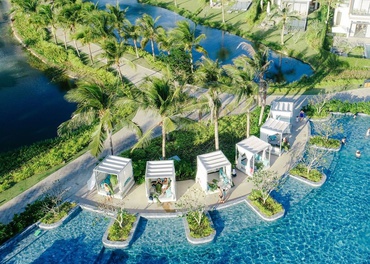 02 Jun 2022
Melia Ho Tram Beach Resort gains a great reputation among affluent travelers, especially beach bums seeking an extraordinarily luxurious setting to stay. The resort evokes your senses with unrivaled services and facilities. Below is a list of the best things in Melia Ho Tram Beach Resort.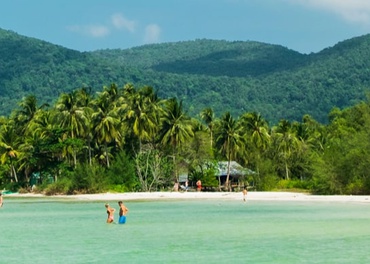 16 May 2022
Phu Quoc Island is home to a number of high-quality beachfront resorts. Among those, high-end travelers often rave about JW Marriott Phu Quoc Emerald Bay Resort & Spa as a desirable destination. There are many reasons why travelers should spend time staying in this resort which are included in this article below.
Meet our team
Meet our dedicated, friendly and highly experienced individuals who make VietnamResorts what it is today
Nhung Ng,

Travel Consultant
Tour guide

Cindy

Senior Travel
Consultant

Linh

Cruise Charter
Specialist

Van

Air Ticket
Consultant

Nhung

Air Ticket
Consultant

Hao Tran

Senior Travel
Consultant

Huong Tran

Air Ticket
Consultant
Our partners
As official partners of major resorts in Vietnam, we are confident of bringing customers with exclusive deals
Find resorts by name
4-star hotel
5-star hotel
5-star resorts
Beach resorts
Beach villas
Island resorts
Lake resorts
Luxury apartment
Mountain resorts