Sort by
Recommended
Best seller
Recently added
Price (low to high)
Price (high to low)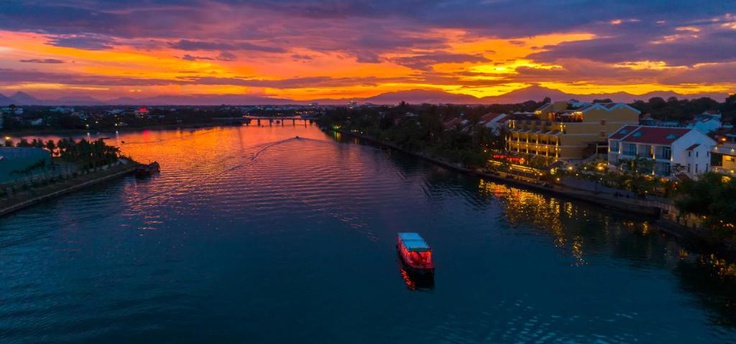 Private beach
Airport transfer
Swimming pool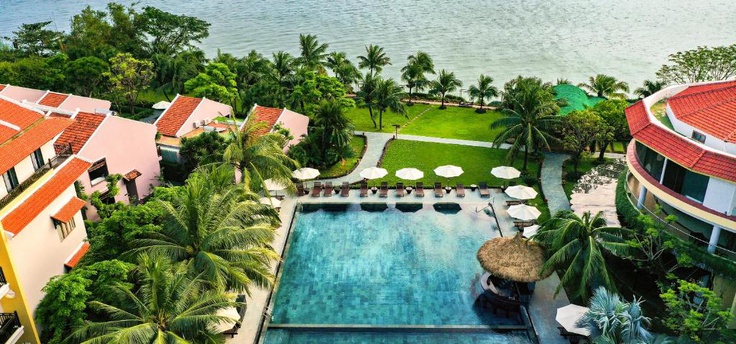 Free WiFi
Family rooms
Non-smoking rooms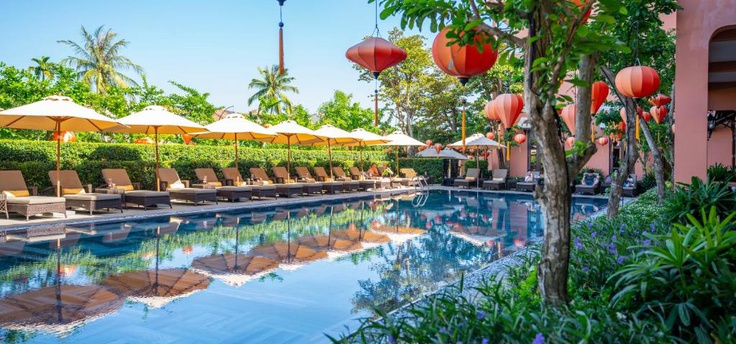 Airport transfer
Swimming pool
Free WiFi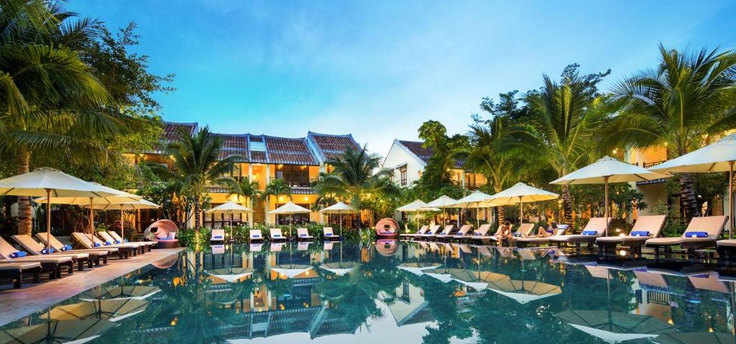 Airport transfer
Free WiFi
Family rooms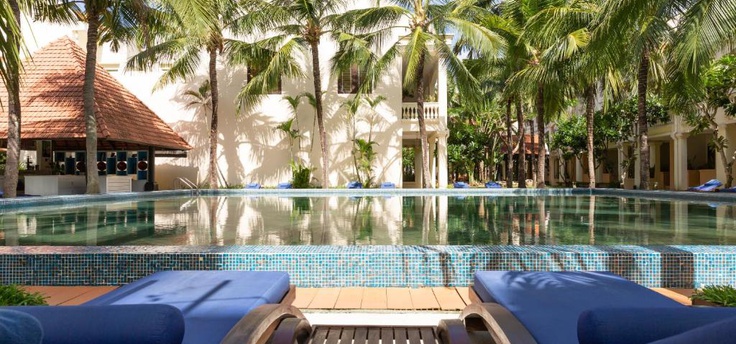 Airport transfer
Swimming pool
Free WiFi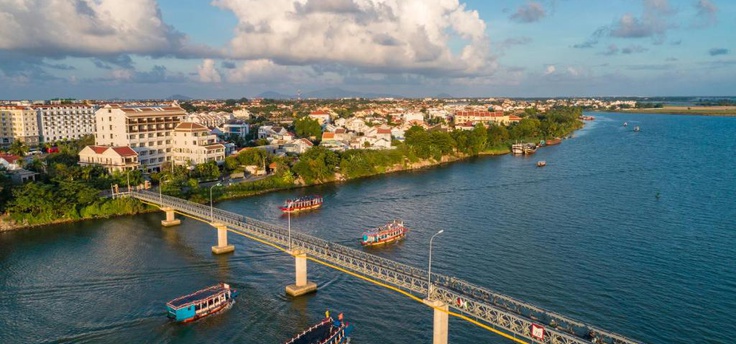 Private beach
Airport transfer
2 swimming pools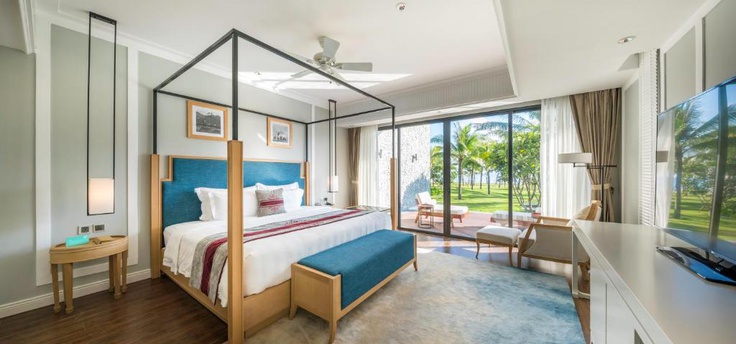 Airport transfer
Swimming pool
Free WiFi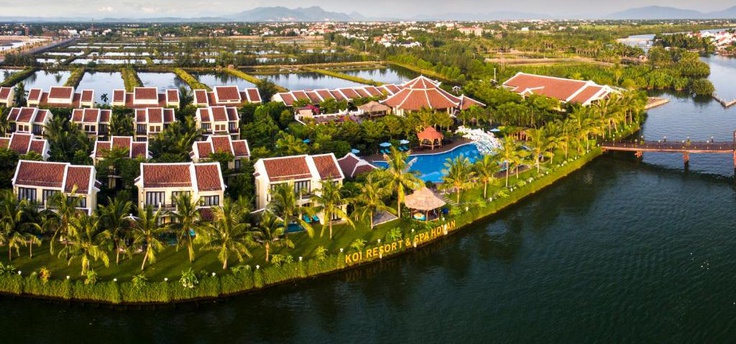 Private beach
Airport transfer
Swimming pool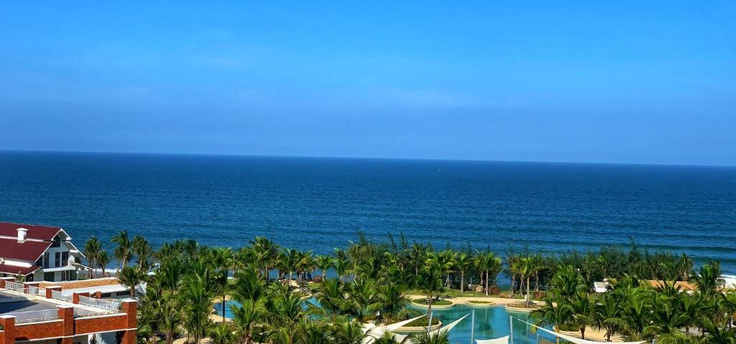 Beachfront
Airport transfer
2 swimming pools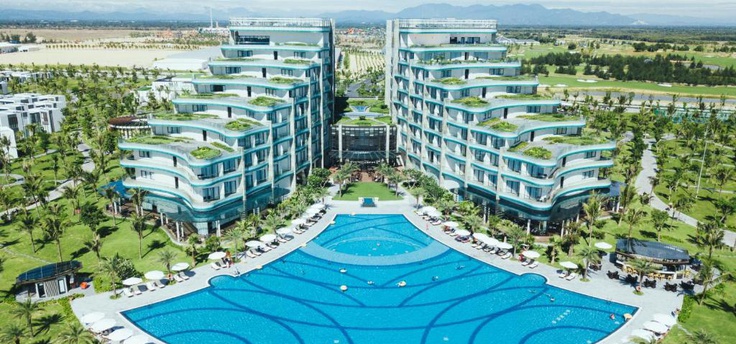 Private beach
Airport transfer
Swimming pool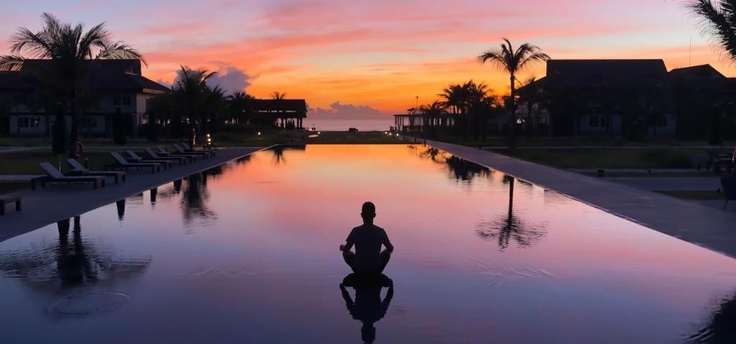 Beachfront
Private beach
Swimming pool
Secret Deals
Click to get price
0 Comment
Be the first to comment on this page
Frequently asked questions
We are interested in local experiences such as cooking classes in Hoi An. Do you know any tour that can cover those activities?
Cooking classes are plenty in Hoi An. You can take a look at the Thuan Tinh Island cooking tour. You only have to pay VND 900.000 (USD 39) for a five-hour cooking session. Alternatively, you can join the Green Bamboo cooking class at VND 700.000 (USD 35). Both of these two classes have received lots of positive feedback from travellers and is acknowledged by TripAdvisor.
Due to time constraints, I have to choose between visiting Hue or Hoi An. What is the main difference between these two? All I know is both are historical towns.
There are more to see in Hue, such as the Hue citadel as well as the old schools, like Quoc Hoc High School. Although Hue may be also less touristy than Hoi An, its nightlife doesn't lag behind. Hoi An is becoming increasingly crowded and developed, while Hue remains peaceful and historical. So, Hue is the better choice.
Has anyone done a motorbike tour with kids? I was considering going over the Hai Van Pass but a little unsure?
Driving up the Hai Van Pass is a big challenge for lots of people, even experienced ones. Therefore, riding a motorbike with children isn't a wise choice as it may put you and your children in jeopardy. Instead, if you desire to marvel at the ocean view from the Hai Van Pass, you can opt for a train ride between Hue and Da Nang, which is much safer.
I have been told Hoi An is great for tailors. Any recommendations?
You can check out B'Lan Silk, 23 Tran Phu Street, and Tony the Tailor, 294 Nguyen Duy Hieu Street. Their pricing is competitive, and the quality is comparable to that of larger chains. The staffs are kind, speak decent English, and offer a large selection of fabrics and colours. Make sure you give them a minimum number of 2 days.
Thang Loi or Hoi An Silk Village? Which one should I visit?
Each location has its own distinct advantages. It is extremely easy to come and observe the many traditional handicrafts in Thang Loi, such as mat weaving, lantern making, wood carving. They sell a wide range of crafts. Staff will show you around and show you how silk is manufactured.
In terms of Hoi An Silk Village, you may witness the entire silk extraction process. For 100,000 VND, you will have your personal guide, who will explain everything to you and answer any questions you may have. You will be offered a glass of mulberry juice to start the tour. They also have a large bar and restaurant on the premises that serves local specialities such as Cao Lau and Mi Quang.
Can anyone please recommend us any good day trips from Hoi An?
The My Son Sanctuary, a UNESCO World Heritage Site, will be an ideal destination if you love culture and history. This is a complex of temples built between the 4th and 13th centuries CE, when a distinct civilisation flourished on the coast of modern-day Vietnam, with spiritual roots in Hinduism. Besides, there are also cooking classes and vegetable planting activities in Tra Que Vegetable Village. You'll get to be a local farmer and immerse in the Vietnamese culture in a literal sense.
Should we attend the monthly Hoi An lantern festival?
Hoi An Lantern Festival, also known as Hoi An Full Moon Festival, takes place monthly, on the 14th day of the lunar month. On this day, street lamps are off as lanterns illuminate the whole old quarter. This is truly a once-in-a-lifetime experience for tourists from Western countries. So, the festival is really worth it.
We would like to watch the Hoi An Impression Show. As the Theme Park is located on an island, we would like to know how to get there?
You may get to the park in one of two ways: on foot or by boat. In terms of the former, you may walk across Cam Nam Bridge from the old quarter, turn left when you reach 200 Nguyen Tri Phuong, you'll notice a bridge leading to the park. Free buggies are available on demand. In terms of the former, you can board the boat at 59 Tran Quang Khai. This shuttle service is completely free.
Are there any good spas for a massage in Hoi An?
Many tourists have given Hoi An Day Spa (74 Ba Trieu) a thumbs up. The massage rooms have just been repainted and are immaculate. They have massage tables (rather than beds on the floor) with excellent face cradles. The massages cost around $15. Most importantly, their sterilisation process ensures that equipment is free of bacteria and safe for use.
I'm interested in hearing some feedback on what you think are the best homestays in Hoi An.
Recently, homestays have emerged as a popular choice for many travellers when they visit Hoi An. They come at different prices, however, depending on their location, quality and services. Heron House, which lies in a village four kilometres from the old quarter, is one of the best homestays in Hoi An. Their rooms get sold out really fast, so make sure to reserve yours at least a month in advance. Alternatives include Hoi An Lemongrass Homestay, Under The Coconut Tree Hoi An Homestay, and An Bang Beach Hideaway Homestay.
About Hoi An
Good to know
Best for: Ancient town - Beach - Cuisine
Nearest airport: Da Nang International Airport (DAD)
Distance from Hanoi: 628km
Distance from Ho Chi Minh city: 589km
Hoi An in December
22
Days with precipitation
225.54
mm of precipitation

22°C
average temperature
Min: 20°C - Max: 23°C
Hoi An resorts by category
Other popular destinations in Vietnam

Still need help in deciding your resort?
+84 1900 4530
Hanoi: +84 987 24 6600
Ho Chi Minh City: +84 987 29 0303
Ask us now