Sort by
Recommended
Best seller
Recently added
Price (low to high)
Price (high to low)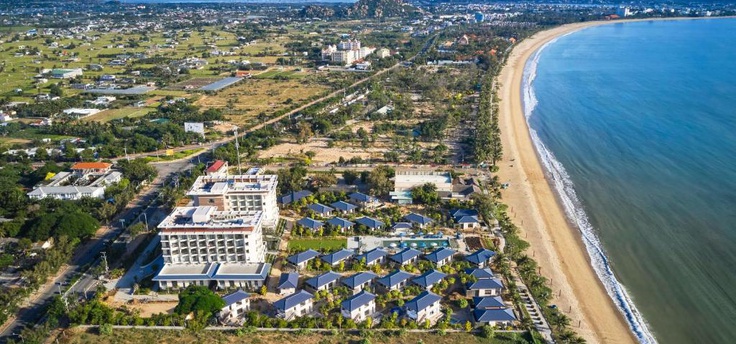 Beachfront
Swimming pool
Bar
Secret Deals
Click to get price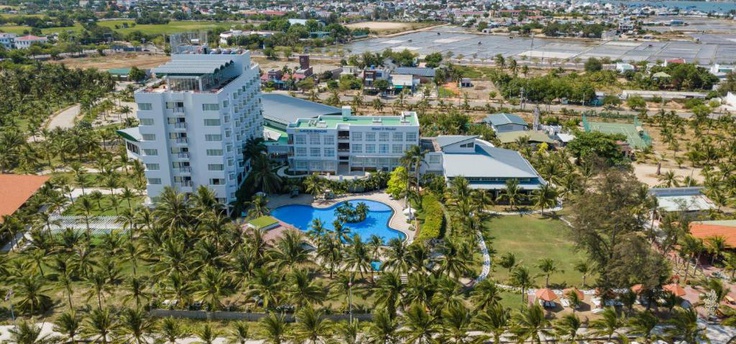 Beachfront
Swimming pool
Free WiFi
Secret Deals
Click to get price
0 Comment
Be the first to comment on this page
Frequently asked questions
Is there a direct flight from Hanoi to Ninh Thuan?
No. There is not a direct flight from Hanoi to Ninh Thuan. You can take the flight from Hanoi to Cam Ranh Airport (Nha Trang) which takes around a 1-hour drive to Phan Rang City or Lien Khuong Airport (Da Lat) which takes around a 3-hour drive there.
Can I come to Ninh Thuan at any time in the year?
Yes. You can come to Ninh Thuan at any time in the year. However, if you are a sea and sun-lover, you should come from May to August. Otherwise, August to October is the festival time in Ninh Thuan when you can enjoy Kate festival of Cham People as well as the grapefruit harvesting season. September and October may have some rain, thus bring some raincoats or umbrellas with you for more convenience.
Is Ninh Thuan suitable for a family vacation?
Yes. Ninh Thuan boasts a stunning coastal line with pristine beaches, a national park, and lots of cultural attractions. Your family can enjoy a beach vacation combined with learning about the local life and Cham culture in Ninh Thuan.
Are there many luxurious resorts in Ninh Thuan?
There are some mid-range resorts in Ninh Thuan. You can consider some options such as Sai Gon Ninh Chu Hotel & Resort and Hoan My Resort - Phan Rang. These are 4-star resorts in Ninh Thuan.
Are watersports available on Ninh Thuan beaches?
Yes. There are multiple watersports on Ninh Thuan namely kitesurfing, sup sailing, windsurfing, water motor, scuba diving, parasailing, and snorkeling. Vinh Hy bay is the best place to try these watersports.
What are must-try dishes in Ninh Thuan?
With the advantage of a long coastal line, seafood is one of the must-try dishes in Ninh Thuan. Besides, there are plenty of local dishes that everyone should try such as Phan Rang Chicken rice), Fish noodle soup, Rice pancake, or Banh canh cha ca Ninh Chu.
What are the best places to visit in Ninh Thuan?
Attractions in Ninh Thuan that you should not miss are Vinh Hy Bay, Nui Chua National Park, Hang Rai (Rai Cave), Dinh Cape, Ninh Chu Beach, Bau Truc Pottery Village, Po Klong Garai Tower. If you like some activities, come to Nam Cuong Sand dune for sand sliding or Ayolic Tourist Area with some adventure games including high wire and zipline.
About Ninh Thuan
Good to know
Best for: Beach - Nature - Off-beaten path
Nearest airport: Cam Ranh International Airport (CXR)
Distance from Hanoi: 1098km
Distance from Ho Chi Minh city: 271km
Ninh Thuan in June
18
Days with precipitation
93.34
mm of precipitation

28°C
average temperature
Min: 26°C - Max: 30°C
Ninh Thuan resorts by category
Other popular destinations in Vietnam

Still need help in deciding your resort?
+84 1900 4530
Hanoi: +84 987 24 6600
Ho Chi Minh City: +84 987 29 0303
Ask us now