Sort by
Recommended
Best seller
Recently added
Price (low to high)
Price (high to low)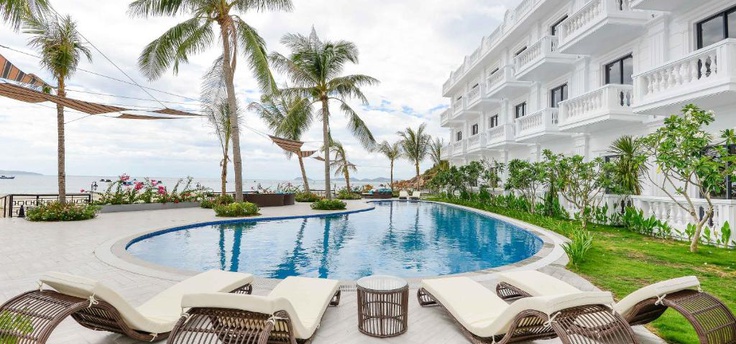 Beachfront
Swimming pool
Free WiFi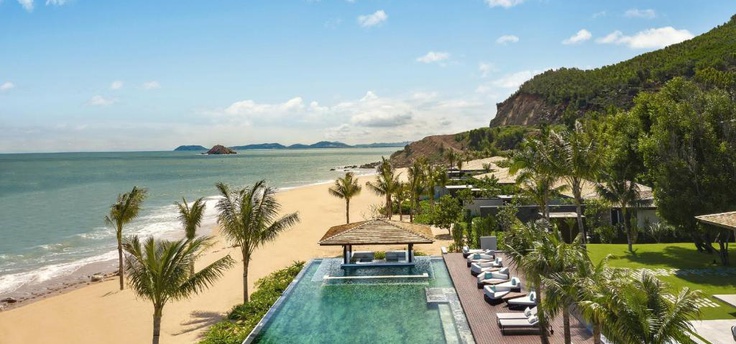 Beachfront
Swimming pool
Free WiFi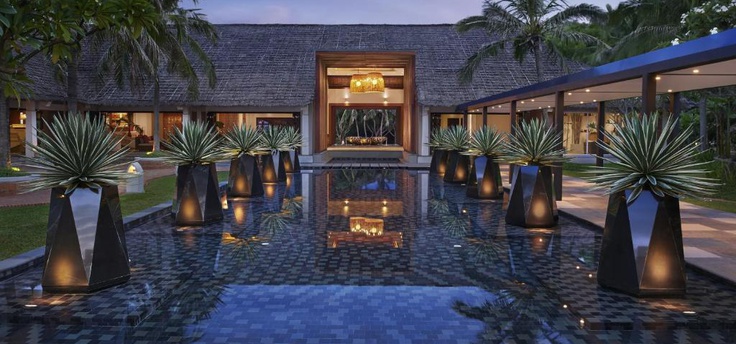 Beachfront
Swimming pool
Family rooms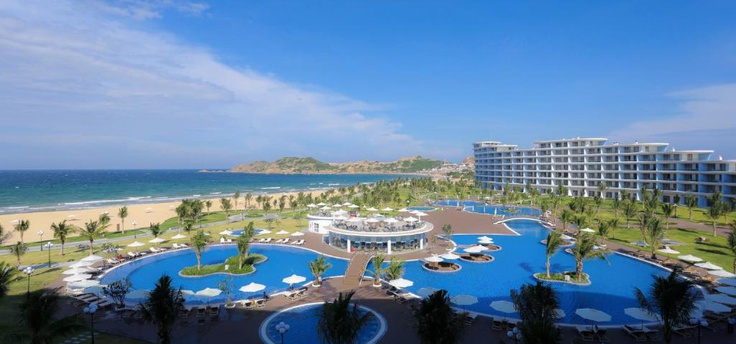 Beachfront
Airport transfer
2 swimming pools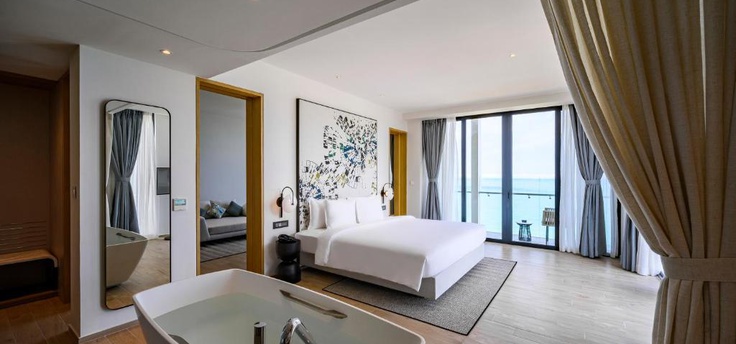 Beachfront
Airport transfer
Swimming pool
0 Comment
Be the first to comment on this page
Frequently asked questions
Is Quy Nhon suitable for over 65-year-old tourists? We are looking for a beautiful and quiet coastal area!
Quy Nhon would be perfect! It is quiet and does not appeal to a massive number of foreign tourists like adjacent Nha Trang. Besides the magnificent coastline, Quy Nhon is also gifted with a rich cultural and historical essence. It was home to Champa, a kingdom that had once flourished in this part of Vietnam. Albeit lost, its Hindu-influenced cultural heritage, like Cham tower-shaped temples, still stands the test of time.
I'm going to Quy Nhon and want to know the easiest way to transfer from there to Hoi An?
A 50-minute flight is the easiest and fastest way to get to Hoi An from Quy Nhon. You'll fly from Quy Nhon's Phu Cat Airport to Da Nang Airport and then catch a bus or a taxi to Hoi An from there. Alternatively, you can travel from Quy Nhon to Hoi An by train from Dieu Tri to Da Nang and then transfer to a public bus to Hoi An. This route takes around 6 hours.
I want to travel from Quy Nhon to Dai Lanh to get to Whale Island. Can I get the bus there?
It's possible to get a bus to Dai Lanh from Quy Nhon. You can check out this website (https://vexere.com/) and buy a ticket via it. This is one of the most prestigious websites for bus ticket bookings. Alternatively, you can directly head to Binh Dinh Interprovincial Bus Terminal (5 Tay Son, Nguyen Van Cu, Quy Nhon City, Binh Dinh Province) and hop on a bus to Dai Lanh.
I'm wondering if the beach of Quy Nhon is safe for swimming during February? Or any "jellyfish season" that we should notice?
It is safe to enjoy your day at one of the pristine beaches of Quy Nhon. Theoretically, the likelihood of you being stung by jellyfish is extremely low during the first months of the year because the jellyfish season in Quy Nhon won't come until mid-August. It usually ends in November.
Is there Grab service in Quy Nhon area?
Grab cars are yet to be available in Quy Nhon. However, there are plenty of Grab bikes. Dichungtaxi, an example of the sharing economy, is preferable to traditional taxis regarding airport transfers. To avoid hassle upon arrival at Phu Cat airport, you can make bookings in advance via their website: https://dichungtaxi.com/san-bay/taxi-phu-cat.
We haven't been to Quy Nhon yet. How many nights should we spend here?
Whether you are a beach person or not determines the amount of time you should spend here. However, 4 to 5 days is more than enough for Quy Nhon for any type of tourist. You could spend two days for beach activities, like beach sports or snorkelling, and the other days paying a visit to Cham ruins, which are believed to have been erected between the 11th and 12th centuries.
We want some sandy beach time with local seafood, but Phu Quoc just doesn't fit our bill. Is Quy Nhon a good alternative?
Quy Nhon remains primarily unaffected by mass tourism. Thus it has a distinct vibe from Nha Trang and Phu Quoc. Seafood also comes at lower prices in Quy Nhon. Hoang Thao restaurant (No. 5 street, Ly Luong, Quy Nhon, Binh Dinh), is the most popular choice of both locals and tourists, while Vi Cua (34 Nguyen Nhac, Ngo May, Quy Nhon, Binh Dinh), which is a small restaurant catering crab cooked in various ways, is highly favoured by local people. In case you crave clams, Thuy Kieu Eatery (5D Tang Bat Ho, Le Loi, Quy Nhon, Binh Dinh).
Is it possible to exchange Australian currency in both Quy Nhon and Tuy Hoa? I have read that it can be difficult to exchange anything other than the USD.
The majority of local banks are willing to exchange the Vietnam Dong for the Australian Dollar. You should look for big banks like Vietcombank, ACB and BIDV as they are more likely to accept foreign money. It is against Vietnam law to exchange foreign currencies at unauthorised exchangers like jewellery shops.
Is Quy Nhon weather ok in September? Should I worry about the storm or rain during that time?
Typically, there shouldn't be any storm in Quy Nhon until early November. However, do expect some terrestrial rain during September as it's the peak of the monsoon season in Quy Nhon. So Quy Nhon wouldn't be an ideal destination in September. The most beautiful time is from February to early June.
I'm really into Champa culture and architecture. Is it easy to visit Cham towers in Quy Nhon on my own? I've heard that some are very far from town?
Although Cham towers are must-visit attractions of Quy Nhon, they are scattered around the city, making it quite inconvenient to cover all the towers on your own unless you know how to ride a bike. If you wish to visit and learn all the essential information about those towers, you can opt for a guided day tour via this website: https://quynhonprivatetours.com/tour/discover-1-day-champa-tower-tour-in-binh-dinh/.
About Quy Nhon
Good to know
Best for: Beach - Off-beaten path - Nature
Nearest airport: Phu Cat Airport (UIH)
Distance from Hanoi: 879km
Distance from Ho Chi Minh city: 432km
Quy Nhon in December
21°C
average temperature
Min: 16°C - Max: 26°C
Quy Nhon resorts by category
Other popular destinations in Vietnam

Still need help in deciding your resort?
+84 1900 4530
Hanoi: +84 987 24 6600
Ho Chi Minh City: +84 987 29 0303
Ask us now