Sort by
Recommended
Best seller
Recently added
Price (low to high)
Price (high to low)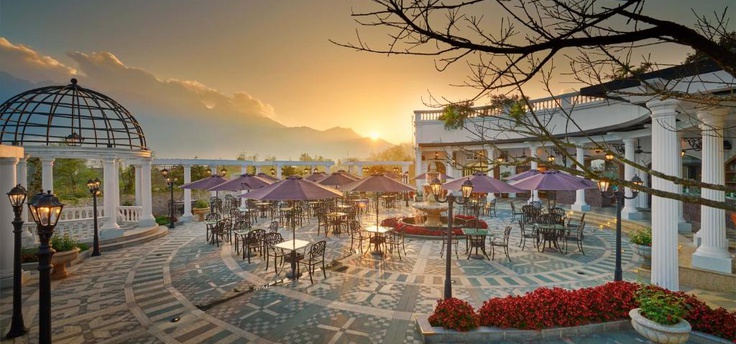 Swimming pool
Airport transfer
Free WiFi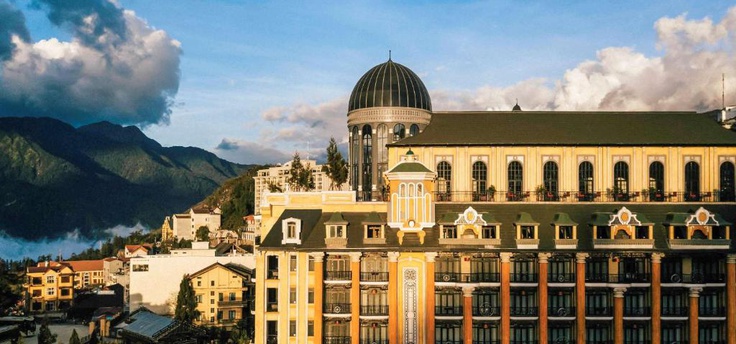 Airport transfer
Swimming pool
Family rooms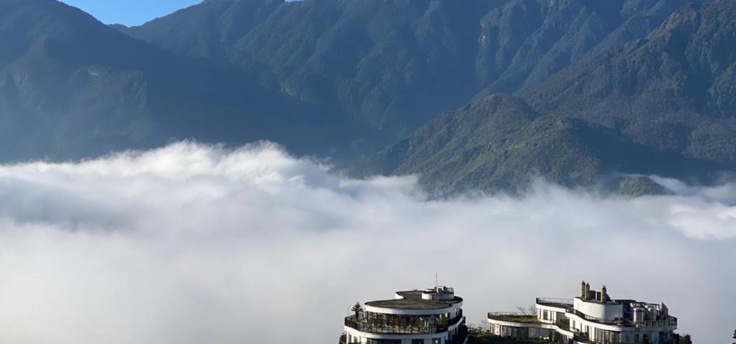 Swimming pool
Free WiFi
Family rooms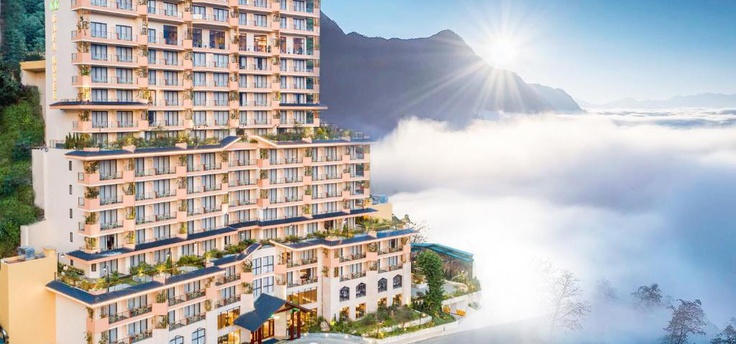 Swimming pool
Free WiFi
Family rooms
0 Comment
Be the first to comment on this page
Frequently asked questions
We're planning to visit Sapa but it seems too touristy. Are there any alternatives to Sapa?
Mai Chau, which is not a tourist trap and remains relatively unspoiled, could be a good alternative to Sapa. By bus, it takes around 4 hours from Hanoi. You can go trekking here in Mai Chau via terraced rice fields, immersing in ethnic cultural experiences and enjoying breathtaking views of mountain ranges. You may spend one day exploring Pu Luong Nature Reserve. A 3-to-4 day trip to Mai Chau is highly recommended.
How is Sapa in late December?
Sapa is relatively cold, wet, and windy in late December, with temperatures ranging from 3 to 10 degrees Celsius on average. On some occasions, temperatures may fall below the freezing level during this period of the year. So, Sapa will be interesting if you come from a tropical country where temperatures never fall below 10. By contrast, not many people from countries sitting in a temperate zone would like to flock to Sapa in late December.
We are heading there in September and are slow travelling, is Sapa a good place to book a room for a month or just a quick visit?
Although Sapa might be a good place with many activities for tourists, spending a whole month in Sapa would not be a wise decision. Four to five days is more than enough to explore many aspects of Sapa as a tourist. Instead, you can think of allocating the rest of the trip for other places like Ha Giang, Ba Vi, and of course, Ha Long Bay.
We are looking to take the train from Hanoi to Sapa. What is the best train to take?
Victoria train is the best so far with superior cabins (4 berths/cabin) and deluxe cabins (2 berths/cabin. And some days in the week they will have dinner carriage in the train as well. Livitrans, which is highly regarded thanks to its good hygiene standards, is an ideal alternative. Do buy the ticket in advance, especially during peak seasons in the summer and winter.
We are travelling to Sapa in January and would love to experience a genuine homestay rather than a typical tourist revolving door tour. Can anyone suggest how we can go about this?
In this case, you'd better stay clear of Sapa town centre, which is more suitable for those interested in touristy areas. Instead, flock to villages like Ta Van, which is 12 kilometres from Sapa's centre. Some good homestays here are Lee's House, Green House Homestay, Phori's House, Tavan Ecologic Homestay, with prices starting from only VND 300,000 (USD 15) per night. Those homestays retain the traditional style of wooden houses of ethnic minorities, making them highly suitable for visitors who seek a one-of-a-kind experience in the middle of nature. These homestays have marvellous views of terraced fields and Muong Hoa stream.
Is it possible for us first-time visitors to visit the villages in Sapa by scooter?
Tourists do rent scooters and visit the villages, but for the rugged, steep terrain, a real manual motorbike is preferable. In Sapa town and several of the neighbouring villages, both styles are offered for rent. Regarding safety, it is important to take your riding experience into account, especially how familiar you are with driving on rugged and narrow roads. If you're experienced, give it a try; otherwise, it'd be better to stick to hiking.
Any suggestions for local foodies & specialities in Sapa?
Everything is grilled in Sapa, partly due to its cold climate. From eggs, skewers, meat wrapped in vegetables, chicken wings, maize, potatoes, Sapa people developed them all. The BBQ food stalls draw a large number of tourists on chilly evenings. Other than that, Sapa is also pretty famous for its high-quality salmon. Salmon soup and salmon hotpot won't fail to satisfy you!
We are considering the Fansipan cable car with my 8 month-old son. Has anyone done the cable car with a baby?
Although hopping on a cable car and seeing mountains, streams, and even clouds underneath may be a fascinating experience for adults and children, I wouldn't recommend taking a young infant up there for two reasons. First, infants are susceptible to altitude sickness. Second, carrying a baby up those high steps, which are frequently without railings, is relatively dangerous.
I'm having limited time in Sapa (2D1N only). Can anyone suggest some must-see locations in Sapa during my timeframe?
Well, you should kick your first day off with Sapa Cathedral, located right in the centre of the town. Then, you should head to Cat Cat village, where you can enjoy magnificent views of the valley and terraced rice fields, before proceeding to Bac Waterfall to wrap up the first day. Then, the second day should be spent on Fansipan, the peak of Indochina, Muong Hoa valley and Sapa market.
We are more interested in exploring the beauty of rice terraces at Sapa. Which is the best time to visit these terraces?
Tourists often refer to late September as the "Golden Season" in Sa Pa. This period is the best season to visit this town and marvel at its natural beauty. The "golden season" is also the period when tourists have a chance to immerse themselves in the lives of the locals. The Muong Hoa valley is alive with the shouts and laughter of Hmong children playing with each other while helping their families harvest the rice.
About Sapa
Good to know
Best for: Mountains - Nature - Cool weather
Nearest airport: Dien Bien Phu Airport (DIN)
Distance from Hanoi: 252km
Distance from Ho Chi Minh city: 1308km
Sapa in June
26
Days with precipitation
239.58
mm of precipitation

24°C
average temperature
Min: 20°C - Max: 29°C
Sapa resorts by category
Other popular destinations in Vietnam

Still need help in deciding your resort?
+84 1900 4530
Hanoi: +84 987 24 6600
Ho Chi Minh City: +84 987 29 0303
Ask us now