3 "Mountain resorts" found
Sort by
Recommended
Best seller
Recently added
Price (low to high)
Price (high to low)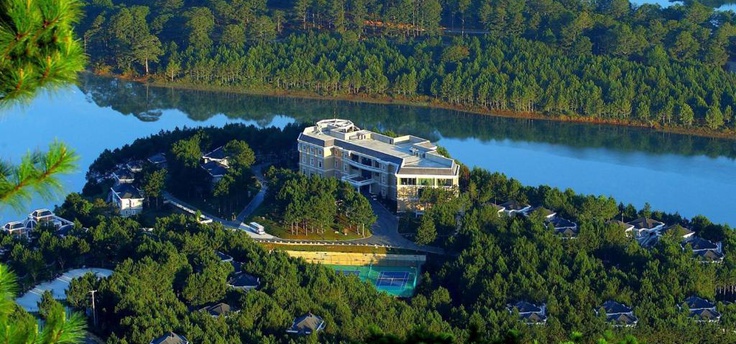 Airport transfer
Swimming pool
Free WiFi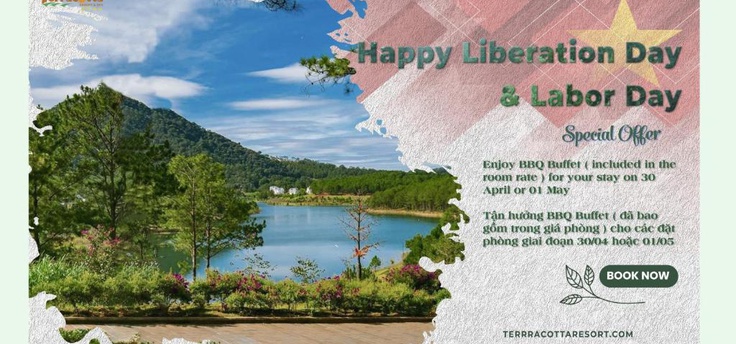 Free WiFi
Non-smoking rooms
Spa
Secret Deals
Click to get price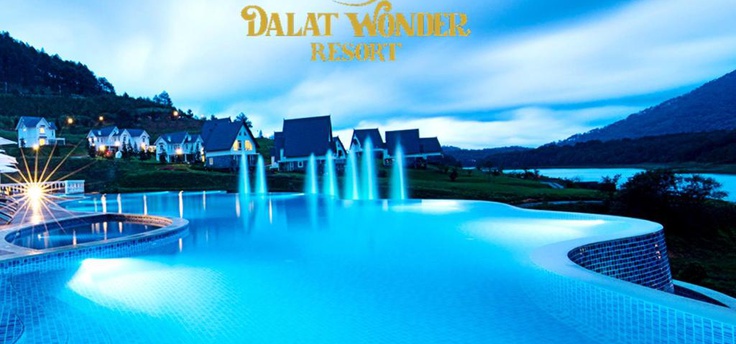 Swimming pool
Airport transfer
Free WiFi
Secret Deals
Click to get price
0 Comment
Be the first to comment on this page
Frequently asked questions
How can I travel from Lien Khuong Airport to Da Lat city centre?
The taxi is the most convenient way to transfer between Lien Khuong Airport and Da Lat city centre. A ride may cost around VND 400.000 (USD 19). Alternatively, those on a budget can travel by shuttle bus, which is VND 40.000 (USD 1,9) per ride. This bus runs at regular intervals, usually 20 - 25 minutes, between 6 am and 6 pm.
I would like to find a hotel within walking distance to Da Lat market. I have a mid-range budget (lower than $70). What are your recommendations?
There are several decent hotels around Da Lat market. You can take TTC Hotel - Ngoc Lan into consideration. This four-star hotel is one of the best mid-scale hotels in Da Lat, although its facilities and furniture are quite old-schooled. Other alternatives include La Fleur Premium Central Apartment and Muong Thanh Dalat Hotel, which are more modern. All of these hotels are in the vicinity of Da Lat market.
What's the best way to get around Da Lat? May I know if Grab cars are available in Dalat?
Grab cars are currently unavailable in Da Lat, unfortunately. Instead, taxis are plentiful, with prices starting from VND 12.000 (USD 0.6) per kilometre. Normally, taxis are the best option in case of cafe-hopping, which doesn't require much travel. By contrast, if you go sightseeing, having a personal chauffeur is a better choice, with prices starting from VND 600.000 (USD 30) for 8 hours.
We will be in Da Lat for 2 nights. Are there any recommendations on specialities of Da Lat?
One of Da Lat's most well-known specialities is its veggie buffets. Because this city is known as Vietnam's farming centre, numerous restaurants here serve this type of buffet. For just VND 59.000 (USD 3), you may savour a feast of locally farmed veggies at Leguda Buffet. Besides, one of Da Lat's most beloved street foods is banh trang nuong, also known as Vietnamese pizza. Basically, that's grilled rice paper with various toppings like minced pork, egg, cheese, and mayonnaise.
We are struggling to find affordable accommodations in Da Lat? Please help!
Homestays have made great progress in recent years, making them now on par with many traditional hotels. What's special about homestays is that they come at lower prices than hotels. Some decent homestays include Tutu House, from VND 600.000 (USD 30) /room/night, The Shelter Homestay, from VND 400.000 (USD 20), and Home Of Dreamers, from VND 250.000 (USD 12.5).
I'm thinking of bringing my disabled parents to Da Lat. I would like to know whether the place is wheelchair friendly.
Da Lat is very hilly, which makes it challenging for people with disabilities to get around. That being said, there are some lovely flat places surrounding the central lake that are suitable for wheelchairs, but away from the centre, it would be tough for wheelchairs and even motorised wheelchairs. Enjoying the central lake region and hiring a car with a driver to visit the gorgeous surrounding countryside may be worthwhile considerations.
We are an active family that enjoys the outdoors, adrenalin activities. What would you suggest doing in Da Lat?
Datanla, which is around 10 minutes from Da Lat centre, has some adrenaline activities for you to try out. Dangerous as some activities here may seem, you shouldn't panic as this entertainment complex puts people's safety first. Datanla is most well-known for featuring Southeast Asia's longest mountain coaster, which can give you a heart-pumping thrill. Other than that, you can ride the zipline across the forest canopy or white water raft. Those will undoubtedly be memorable experiences you may bring home from Da Lat.
We are tea lovers staying in Dalat for three days next week. So we're looking for an option to visit a tea plantation here.
Cau Dat Farm is the largest tea plantation in the South of Vietnam that attracts thousands of visitors on an annual basis. Touristy as this farm is, it is totally worth visiting due to the excellent service. As tea lovers, you're advised to join the guided tea tour organised by Cau Dat Farm. On this tour, a guide will give you all the information about the history, development, and farming methods being employed to grow thousands of tea plants at Cau Fat Farm. This tour only costs VND 90.000 (USD 4.5).
I am not sure if anybody knows if it's possible to do horse riding anywhere around Da Lat?
The Valley Of Love offers horseback riding services. However, you don't have complete control over the horse. The owner would lead the horse with a little rope into the pine forest, occasionally freeing the horse. Furthermore, following animal welfare efforts, the use of animals in tourism activities has been restricted, resulting in a considerable reduction in recent years. It is also not recommended that visitors utilise such a service.
Does anyone know how I can join physical activities like mountain biking or trekking?
Options for trekking tours are plentiful in Da Lat! However, the two popular destinations of trekkers are Lang Biang peak and Bidoup peak. You will get to enjoy the wonderful old forest, which features rich vegetation and contains centuries-old trees. Please note that it may get frigid and wet on both trails, with temperatures falling below 10 degrees Celsius at night, so bring suitable clothing that will keep you dry and warm!
About Dalat
Good to know
Best for: Cool weather - Moutains - Nature
Nearest airport: Lien Khuong Airport (DLI)
Distance from Hanoi: 1044km
Distance from Ho Chi Minh city: 235km
Dalat in December
46.06
mm of precipitation

18°C
average temperature
Min: 15°C - Max: 23°C
Dalat resorts by category
Other popular destinations in Vietnam

Still need help in deciding your resort?
+84 1900 4530
Hanoi: +84 987 24 6600
Ho Chi Minh City: +84 987 29 0303
Ask us now